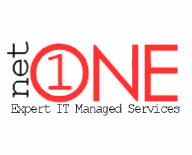 CompaccUSA in El Paso, Texas announces our new proactive service offering – Net One Expert IT Managed Services – that keeps your business-critical technology running at peak performance and reduces your network downtime.
Placing a strong emphasis on customer service, Net One actively prevents technical problems and network downtime from occurring in the first place. Net One helps you achieve strong returns on your investments in technology, and avoids the business costs that arise when systems or devices fail.
Remote monitoring gives CompaccUSA a round-the-clock real time view of client networks and IT assets, so that early symptoms of trouble can be identified and remedial steps can be taken before problems become severe.
Managed Services means that your IT service provider is continuously monitoring the health of your infrastructure – and managing growth by providing:
Scheduled site/device reporting – a bird's eye view into real performance of your IT infrastructure
Perspective into what equipment and software has been installed, and where current or new system resources can be best allocated
The ability to forecast failures before they occur, such as critical server running out of hard drive space